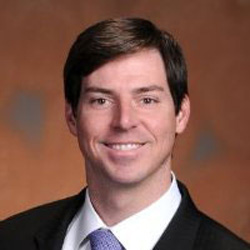 Location:
123 N College Ave, Suite 220
Fort Collins, Colorado 80524
Contact Information:
Phone: (970) 616-6009
Email: sharrell@omalleylawoffice.com
How I Can Help You
As a former Deputy District Attorney in two Colorado counties, I have an insight into the inner workings of the DA's office, as well as the entire criminal justice system. Because there are such a large number of cases in Weld, Morgan, and Logan County, prosecutors have to analyze the cases on their caseload quickly and make fast decisions. Many of the accused citizens facing these charges are unrepresented by a lawyer and they feel they have no other choice than to take the deal, a decision they regret years, months or even days later.
As a criminal defense lawyer, it is my goal to educate my clients on the crimes they are accused of, the consequences they face, and the judicial process. I want to protect their rights and help them make informed decisions to get the best possible outcome.
Education
I attended Lipscomb University, a private, liberal arts university in Nashville, Tennessee, where I received my Bachelor of Arts in Political Science and German. I then moved across the country to earn my Juris Doctorate at the University of Denver, Sturm College of Law.
Experience
I left law school with the strong desire to serve the community, so I became a Deputy District Attorney with the 18th Judicial District. As a prosecutor, I managed hundreds of criminal cases and tried dozens of those cases before juries. I handled all my cases, like those involving domestic violence, child abuse, DUIs and sex offenses, in a fair and ethical manner focusing on justice. I decided to enter private practice after 2 years as a DDA and transitioned to a law firm that practiced criminal defense and family law before moving to full time criminal defense at the O'Malley Law Office.
Practice Areas:
100% Criminal Defense and Litigation
Education:
University of Denver, Sturm College of Law
Lipscomb University

BA Political Science and German
Bar Admissions:
Associations and Memberships:
Colorado Bar Association
Larimer County Bar Association
WANT TO GET IN TOUCH WITH GREELEY CRIMINAL DEFENSE ATTORNEY SEAN HARRELL?
If you or a loved one is facing criminal charges in the Greeley area, be smart, exercise your right to remain silent, and contact Sean Harrell, an experienced criminal defense attorney at the O'Malley Law Office at 970-616-6009, or submit the "Get Help Now" form. 
Together, we can protect your future.