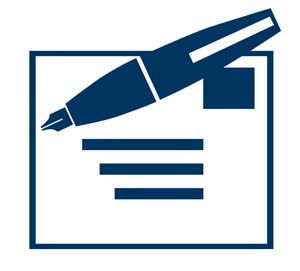 If we helped you on your case and you are happy with your result, and enjoyed working with us, please review our talented attorneys at O'Malley Law Office, P.C. We appreciate your feedback.
Audio Testimonials:
Listen to audio testimonials from clients we have defended.
---
---
Malinda:
---
---
Ben:
---
---
Andrea:
---
---
Written Testimonials:
If you have worked with the experienced criminal defense lawyers from the O'Malley Law Office, please submit a testimonial about your experience. We appreciate your feedback!
Average rating:

20 reviews

Dec 16, 2016

Had a great experience with the O'Malley law firm!!! Sean P Harrell worked on my case!! He is the worlds greatest lawyer ever!! I was very impressed with him and his staff!! They treat you like family!! He is very, very professional, he is always on time to every single meeting and court appearances and he went out of his way and above and beyond to help me out!! And he was truelly and genuinely caring about me and my case. I will definitely be using this law firm again when I need help. I would highly recommend Sean P. Harrell and the O'Malley law firm.

Nov 19, 2016

Allegations were made about me which were wholly false. A hearing date before a magistrate was set. A hearing or trial is not about the "truth". It is about stories, lies, rules of evidence, judicial filter and bias (our Supreme Court can be 4 and 4 on issues for and against what others may perceive to be the "truth") and whether a standard of "beyond a reasonable doubt" seems to have been met or not in jurists' minds that perceive 'reality' differently.. Therefore exceptional attorneys know 'when' to present some thing in court, 'what' to submit and 'how' to present it in the context of the stark reality of our legal system of 'justice'. I fully endorse Sean Harrell of the O'Malley Law Firm as such an attorney. The allegations against me that he defended were dismissed.

Aug 28, 2016

O'Malley Law Office, particularly Sean P. Harrell and his colleagues, served me throughout my case to a degree well beyond anything I ever imagined a law firm had the potential to do. Mr. Harrell was prompt and on-time to court hearings, courteous and professional. I could also see he was industriously and diligently working to get me the best possible outcome in my case.In all honesty, I could not have asked for a better firm or attorney to represent me. The price I paid was reasonable and fair which is something I know is scarcely, if ever, seen today. The offices were professional, elegant and comfortable.Mr. Harrell himself was very personable and I felt like he genuinely cared about my case and was working towards the solution I had hoped for. He didn't just exhibit this through his demeanor, he showed this through his actual work-ethic. Sure enough, he was able to effectively and efficiently provide the best outcome in my case and I could not have been more satisfied.I highly recommend hiring O'Malley Law Office for your attorney based needs due to the phenomenal experience I had with them!

May 20, 2016

Thank You for taking care of my case and I sincerely appreciate for all the help and support you have provided me during the past year. I am happy for the legal services I received from your esteemed organization. My special Thank You to Mr. Sean Harrell and your staff at O'Malley Law Office. I have had difficult times but I knew I was in good hands when we approached your organization for legal services, and the level of support and motivation you have provided to us was outstanding, we will never forget in our life.With the success in my case, I feel comfortable to move on in my career path and pursue my career goals. I am confident and looking forward for a bright future ahead and I feel very bold to say I have never been charged. I sincerely appreciate Mr. Sean and his team from the bottom of my heart for your proficiency in resolving critical issues and protecting our human rights. I strongly recommend O'Malley Law Services to meet your legal services, you are in expert hands.

Apr 28, 2015

Last year I made a colossal mistake needing representation to prevent possible jail time and a huge fine. As soon as I realized I would need a lawyer I found O'Malley Law Office online. Sean Harrell was the first person I spoke with, during the call he was patient while I told him my situation. Sean met my boyfriend and I with a handshake and a smile at the free consultation. He then spent the next hour explaining his background and how he would be able to help me out of the mess I had created for myself. I was impressed with his work, his experience and the time he gave me. When court came, not only did he keep me out of jail and only court fees to pay, he gave me peace of mind. If you need representation do yourself a favor and call O'Malley law office!

Apr 6, 2015

I was very pleased with Sean being my lawyer. He gave me great advice and was very helpful during my case. He also answered any of my questions or concerns in a timely manner, and was also a very respectful person in general. I was very happy to have him represent me! I would highly recommend him to anyone who needs a lawyer!

Aug 7, 2014

Terry Gave Our Lives Back!

We had the best experience with Terry O'Malley and his entire office. Terry went the extra mile to take care of us. He did an amazing job with all the pretrial preparation and dedicated a lot of his time to our case. He kept in touch with us and kept us up to date on everything that was happening. He did an awesome job in the courtroom and had a very powerful closing which led us to a well deserved Not Guilty verdict for someone that was wrongly accused!! Can't thank Terry, Jenna, Gregg and Jennifer enough for all their help. They really cared about us. We highly recommend Terry O'Malley to represent you. My husband and I can't thank him enough. He is one person that will work hard for you to win your case. We'll never forget Terry and we feel like he is a part of our family now. He gave us our lives back!

Apr 7, 2014

I Would Highly Recommend Kyle Sawyer

"Kyle Sawyer was incredibly compassionate regarding my situation and personal safety (both physical and mental), while maintaining objectivity. He offered relevant legal perspective with respect and insight. After my initial consultation with Mr. Sawyer, the stress and concern I had regarding this situation significantly decreased. Mr. Sawyer made it clear he had my best interest in mind repeatedly through his actions during our conversations as well as in court.

This situation came at a particularly difficult and stressful time in my life…without Mr. Sawyer's compassionate professional assistance, I would have had to take a leave of absence…delaying my ability to obtain employment. It is with incredible sincerity that I extend my thanks to him and am motivated to let you know what an impressive job he is doing. If the opportunity arises, I will highly recommend him to anyone in need of a criminal defense attorney."

Dec 27, 2013

Truly Concerned About Our Situation

Our family is very grateful to the O'Malley Law Office! Gregg was so persistent with our case and the end result was what we wanted. He was truly concerned about our situation, continuously updated me, and genuinely gave it his all to accomplish our goal. I am forever grateful as the result of our case affected our family for the rest of our lives.

Aug 30, 2013

Civil Protection Order in Weld County

Hey Kyle. Just a quick note to say 'thank you' for all of your help and support in getting this issue resolved. Our entire family greatly appreciated it. You really made H. at ease as well as all of the rest of us. You are a great guy and it was a pleasure getting to meet you and work with you. I truly was amazed at your patience with us and listening to our crazy long story from the get go and into the late night.