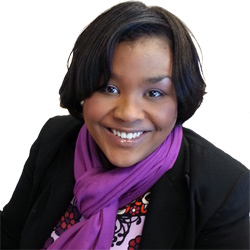 Location:
123 N College Ave, Suite 220
Fort Collins, Colorado 80524
Contact Information:
Phone: (970) 616-6009
Email: nbland@omalleylawoffice.com
Education and Advocacy
I came to Colorado in 2001 after completing my undergraduate studies at the University of Richmond in Richmond, VA, where I was raised. My first position after college was working as a youth counselor for at risk children and children who had been adjudicated delinquent and removed from their homes. In that position, I was surprised and dismayed to see how many of the children did not seem to understand why they were removed from their homes. Some did not even know what they pled guilty to, and all had little understanding of how the criminal process worked. More importantly, in speaking with their parents, I realized that the parents also had difficulty understanding the criminal process. I realized that I wanted to be a criminal defense attorney in Weld County.
Inspiration
The experience inspired me to attend law school. I attended the University of Colorado - School of Law, in Boulder, CO and received my Juris Doctor in May 2005.  While at the University of Colorado, I participated in the Legal Aid and Defender Program, a legal defense program dedicated to serving the less fortunate in Colorado accused of crimes, facing eviction, and civil rights violations. The experience motivated me to further advocate for those accused by interning at the Denver Public Defender's Office.
Advocacy
During law school, I actively pursued developing my advocacy skills and community service.  I was a member of the winning team in the 2005 Rothgerber Moot Court Competition and went on to represent CU in the national competitions.  Throughout law school, I was active in the Black Law Students Association, serving as the organization's president.  As BLSA President, I organized fundraisers and community projects designed to enrich the law school experience for all students, including mentoring and outreach programs.
Service
Upon graduation, I began my career as a Public Defender in the Denver Trial Office where I provided representation for clients that could not afford to hire counsel. Specifically, I handled all types of criminal cases ranging from misdemeanor assaults, DUI, theft, sexual assault, weapons offenses, drug offenses, escape, and first degree murder.  In addition to representing adult defendants, I have also represented juvenile charged with minor infractions such as tagging and serious charges including sexual assault, assault, menacing, and weapons offenses.  As a public defender, I received the prestigious Lowery Kelley Memorial Trial Advocacy Award for outstanding trial skills.
After practicing for 5 years for the Deputy State Public Defender – Denver Trial Office, and working in private practice for several years, I found a firm that shares by beliefs and ideology at the O'Malley Law Office. Here, I practice criminal defense in an environment where meeting the needs of my clients is the number one priority. My goal as your attorney is to ensure that you fully understand the nature and consequences of the charges you are facing.
Practice Areas:
100% Criminal Defense and Litigation
Honors:
Rothgerber Moot Court Competition Winner
Lowery Kelley Memorial Trial Advocacy Award
Education:
University of Colorado – School of Law (Boulder, CO)
University of Richmond (Richmond, VA)

Bachelor of Arts, Psychology, May 2000
Bar Admissions:
Associations and Memberships:
Civic Involvement:
Arapahoe County Bar Association Mock Trial Program

Attorney Coach - William Smith High School
2007 – present
WANT TO GET IN TOUCH WITH GREELEY CRIMINAL DEFENSE ATTORNEY NIKEA BLAND?
If you or a loved one is facing criminal charges in the Greeley area, be smart, exercise your right to remain silent, and contact Nikea Bland, an experienced criminal defense attorney at the O'Malley Law Office at 970-616-6009, or submit the "Get Help Now" form. 
Together, we can protect your future.